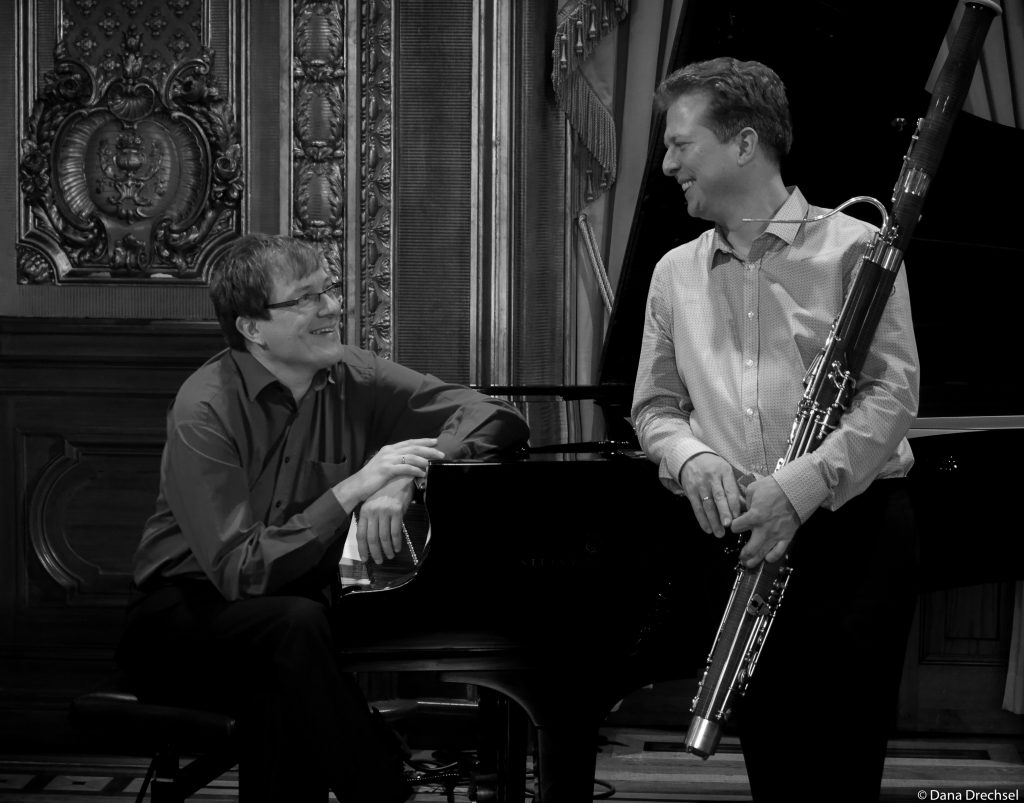 Bassoon and Piano
Oliver Drechsel acts with two bassoonists in this attractive instrumentation:
Since 1992 with Andreas Herkenrath, solo bassoonist of Klassische Philharmonie Bonn.

Sample programs:
– "Bassoon meets Jazz" with compositions by Manfred Schoof, Andreas Herkenrath and Oliver Drechsel
– "Romantic bassoon" with compositions by Camille Saint-Saëns, Michail Glinka, Carl Maria von Weber a.o.
Since 2004 with Berthold Große, solo bassoonist of Royal Opera Stockholm / CD Stockholm@Köln.

Sample programs:
– "Bassoon across times" with compositions by Georg Ph. Telemann, Antonio Vivaldi, Carl Maria von Weber, Alexandre Tansman, Nino Rota and Astor Piazzolla
– "Modern bassoon" with compositions by Paul Hindemith, Balys Dvarionas, Victor Bruns, Astor Piazzolla and Oliver Drechsel